West Wiltshire and East Somerset Area Meeting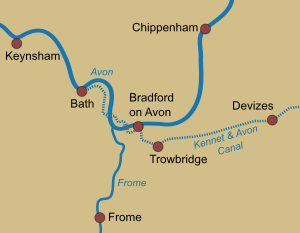 West Wiltshire and East Somerset Area Meeting (WWESAM) is the administrative body for Quaker Meetings in Bath, Bradford-on-Avon, Chippenham, Devizes, Frome and Trowbridge.
On this website you can find out where these Meetings are and when they are held, who is involved in running them and how to hire a Meeting House.
About Quakers
Quakers, more formally known as the Religious Society of Friends, have a broad understanding of 'God' and draw on a variety of sources for guidance and inspiration. The Quaker way has its roots in Christianity and finds inspiration from the bible and the life and teachings of Jesus. Quakers also find meaning and value in the teachings of other faiths, acknowledging that ours is not the only way.
Quaker worship is held in silence to help discover a deeper sense of God's presence within the world and ourselves. The silence may be broken if someone present feels called to say something which will deepen and enrich the worship. Anyone is free to speak, pray or read aloud if they feel strongly led to do so. This breaks the silence for the moment but does not interrupt it.
"Live adventurously. When choices arise, do you take the way that offers the fullest opportunity for the use of your gifts in the service of God and the community? Let your life speak. When decisions have to be made, are you ready to join with others in seeking clearness, asking for God's guidance and offering counsel to one another?" - from Quaker Faith and Practice
To discover more about Quaker beliefs and the history of the movement since it was founded by George Fox in 1652, visit the Quakers in Britain website www.quaker.org.uk
About WWESAM
WWESAM was formed in 2011 from the eastern part of the former North Somerset and Wiltshire Monthly Meeting. The 'Western End' local meetings - Clevedon, Sidcot and Weston-super-Mare - went on to form North Somerset Area Meeting.
WWESAM owns and maintains Quaker Meeting Houses in Bradford-on-Avon and Devizes. In Bath, Chippenham, Frome and Trowbridge we hire rooms in other buildings for Meetings for Worship. We also own the Quaker Burial Ground in Bath, pictured here.
In August 2014 the Area Meeting hosted Britain Yearly Meeting Gathering on the campus of the University of Bath. Our web page Britain Yearly Meeting Gathering has reports from the event, including the Living Adventurously - Quakers in the South West of England video.
WWESAM is a registered charity, no. 1134534, with the registered address c/o Friends Meeting House, 1 Whiteheads Lane, Bradford on Avon BA15 1JU.
WWESAM Trustees' Annual Reports and information about other AM documents can be found on our Documents page.
Links to websites for other Area Meetings in this region
Bristol AM bristolquakers.org.uk
North Somerset AM sites.google.com/site/nsareameeting
West Somerset AM westsomersetquakers.org.uk
These AMs all belong to Bristol and Wessex Regional Meeting
Photo: Quaker Burial Ground, Bath by Simon Baker, Bath Meeting